Established in 2003, Barron Custom Design is an award-winning boutique architectural design firm. Projects by Barron Custom Design have been featured in the HGTV Pro-Design network, Houzz and Apartment Therapy.
BCD's portfolio includes custom single family and small-scale multi-unit residential projects, as well as working with builders, developers, and small commercial projects. The goal for each of our projects is to create beautiful, functional, and sustainable spaces. We strive to meet the needs of the specific client while blending design to fit within a community. With an extensive background in technical knowledge, we have the experience to guide and assist clients through the design process.
In 2020, the office of BCD relocated to Port Aransas, TX. Although the firm is based in the Coastal bend, due to the remote nature of the business, we work with clients across the country.
Barron Custom Design' s specialty is taking a vision and making it a reality.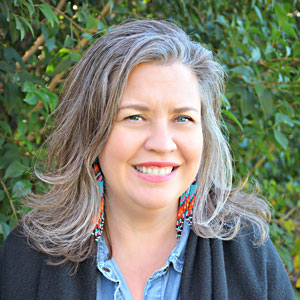 Felicia Foster
Principal
TIBD, CPBD, Assoc. AIA
Felicia B. Foster is the principal and founder of Barron Custom Design, LLC. Felicia is a third generation Austinite with roots in Real Estate, Landscape Architecture, Design and Construction with business contacts that date back to the 80's. She has consulted with the with the City of Austin on building codes and the permitting process. "When building in Austin, TX, it is nice to know people and understand the process".
Her experience as a Project Manager for a national home builder at a well-known Architectural firm and as Director of Design Development for a local home builder have given Felicia a proven track record of success. With an interest in art and architecture and understanding of the building process, she established Barron Custom Design in 2003.
Each project is as unique as the clients. Through conscientious research, she works to understand the history, geographical area and building codes at all levels. She believes in guiding clients through the design process while giving them the information to make informed decisions to make their vision a reality.
Felicia values her family and community and through involvement works to make the place she lives a better place. While in Austin, she donated her design skills and time to Casas for CASA, Habitat for Humanity, Mobile Loaves and Fishes, Doug's House, a local AIDS Hospice and Community First.
In 2020, she relocated her family and the Barron Custom Design main office to Port Aransas, TX. She is a member of the Port Aransas Preservation and Historical Association and the Port Aransas Art Center. When away from the office, you will find Felicia with her family enjoying "Island Life".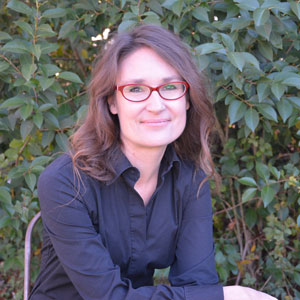 Heather A. Lentz
Master of Architecture
Clemson University
As a licensed architect in Texas, Missouri, and South Carolina, Heather has been practicing architecture for 20 years. While she has experience in a wide range of commercial and civic architecture, she especially enjoys historic redevelopment. Heather has brought her attention to detail to Barron Custom Design, where she takes residential and small commercial projects from sketches to permitting.
When she is not practicing architecture, Heather homeschools her two boys, is Vice President of the Cannons Youth Lacrosse team, and enjoys painting and fabric design.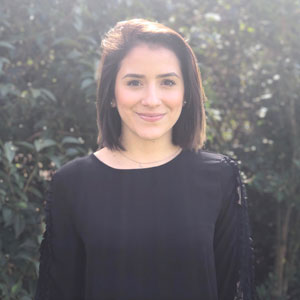 Laura Elizabeth Castilleja (Liz)
With a background of over 10 years of AutoCAD and 5 years of Revit, Liz brings a diverse set of skills and experiences to Barron Custom Design. In 2010, she was accepted into the Magnet Engineering and Technology program in South Texas where she had the opportunity to intern at TXDOT, receive a certification in CAD and Photoshop. After graduating high school, she moved to Austin to pursue an associate's in Architectural drafting at ACC. While working at BCD she has gained insight on the design process with clients, consultants, and contractors. She has also developed an interest in Austin's architectural community by attending City Hall, AIA, HBA, and AIC meetings. Liz is currently continuing her career studying a Bachelor's in Architecture and Interior Design.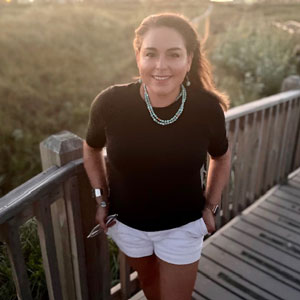 Rhonica Stuart (Rhonie)
Office Manager
I have always had a passion for aesthetics and beautiful design, especially where form and function intersect. When I was younger, I loved gardening and working with the earth. I wanted to be a landscape architect and designer and work outside to make beautiful areas. During college, I went to visit the Architecture school at Texas A&M and talk to advisers. I realized I couldn't draw and made the realization that I enjoyed being in these spaces more than I could create them. I completed my higher education with a master's degree in Business, earned from the University of the Incarnate Word.
As the Office Manager at Barron Custom design, I get to appreciate and enjoy design, but do work I truly understand. My background experience is in Project Management, Lean Manufacturing and Six sigma. I have worked in offices and have strived to work toward efficient offices with good flow and processes. Previous companies I have by employed by include the Boeing Company in San Antonio, on the 787 Dreamliner Change Incorporation Program. Lived in Amarillo, TX to work as a Program Specialist in Nuclear Bombs at Pantex, the nation's primary facility for the maintenance the US Government nuclear arsenal. When my family settled in Fort Worth, TX, I spent several years volunteering in community service and philanthropic projects. I recently moved to Port Aransas from Fort Worth, TX. Both towns are my hometown, but I primarily reside in Port Aransas because my daughters and I love "Island living". When out of the office, you can find me on the Tennis courts, volunteering in the community or spending time with friends and family.