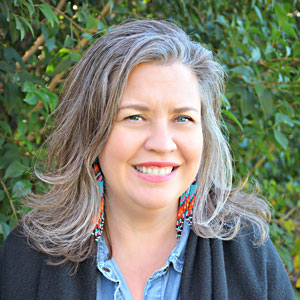 Felicia Foster
Principal
TIBD, CPBD, Assoc. AIA
Felicia B. Foster is the principal and founder of Barron Custom Design, LLC. Felicia is a
third generation Austinite with roots in Real Estate, Landscape Architecture, Design
and Construction with business contacts that date back to the 80's. She has consulted
with the with the City of Austin on building codes and the permitting process. "When
building in Austin, TX, it is nice to know people and understand the process".
Her experience as a Project Manager for a national home builder at a well-known
Architectural firm and as Director of Design Development for a local home builder
have given Felicia a proven track record of success. With an interest in art and
architecture and understanding of the building process, she established Barron
Custom Design in 2003.
Each project is as unique as the clients. Through conscientious research, she works to
understand the history, geographical area and building codes at all levels. She
believes in guiding clients through the design process while giving them the
information to make informed decisions to make their vision a reality.
Felicia values her family and community and through involvement works to make the
place she lives a better place. While in Austin, she donated her design skills and time
to Casas for CASA, Habitat for Humanity, Mobile Loaves and Fishes, Doug's House, a
local AIDS Hospice and Community First.
In 2020, she relocated her family and the Barron Custom Design main office to Port
Aransas, TX. She is a member of the Port Aransas Preservation and Historical
Association and the Port Aransas Art Center. When away from the office, you will find
Felicia with her family enjoying "Island Life".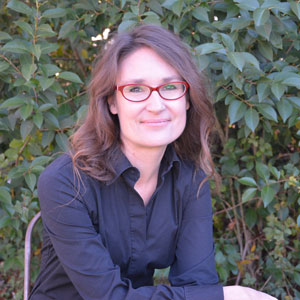 Heather A. Lentz
Architect and Project Manager
Master of Architecture
Clemson University
From a young age, Heather knew she wanted to have a profession that would allow her to create. As a child, she would lay out floor plans with Lincoln Logs, draw, or create spaces in nature. Today, she applies that love of space making to creating homes for clients.
As an architect, she strives to design projects that are both functional and inspiring. In working with clients to design their homes, and a place to enjoy life, her goal is to understand what is important to them and to make the process as simple and stress-free as possible.
After receiving her master's degree in Architecture from Clemson University, she has had the opportunity to work on many different types of projects. She is a licensed architect in Texas, Missouri, and South Carolina, and works on projects from design sketches to permitting. She specifically enjoys historic redevelopment and downtown revitalization projects. She also has experience in commercial and civic architecture, including hotels and churches. Each project has been a valuable learning experience and has shown how spaces can impact human
behavior.
When not practicing architecture or homeschooling her boys, you can find Heather painting, reading, spending time in nature, or cheering her boys' lacrosse teams.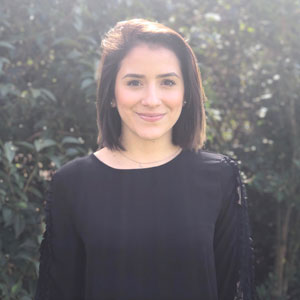 Laura Elizabeth Castilleja (Liz)
Architectural CAD Drafter
As a child, Liz was always fascinated with all things design. Growing up in a small, impoverished border town, she was inspired by the culture and few buildings surrounding her. Her dream was to add her name to an important building in her hometown's skyline, with intentions to empower and grow with her surrounding community.
Through the years her dream became a goal. Liz attended and graduated from a Magnet Engineering and Technology program in high school. Through this she was given the opportunity to intern at TXDOT and receive a certification in CAD and Photoshop. She pursued an associate degree in Architectural Drafting and is currently attending Texas Tech University with a focus in Architecture.
In her 3 years working at Barron Custom Design, she has gained insight on the design process with clients, consultants, and contractors. She has developed an interest in the architectural community by attending Austin City Hall, AIA, HBA, and AIC meetings. Through these experiences she has gained insight about the system in which projects have been brought from a clients dream to reality.
She believes every day is a learning experience that keeps her moving towards her ambitions to see a change in the city she calls home. When she is not practicing architecture, you can her spending time with her dog out on nature walks, hiking and practicing sewing design skills.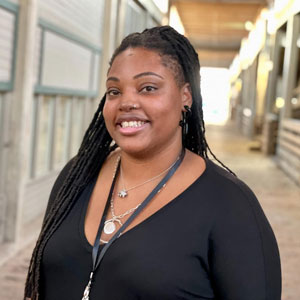 Erin A. Johnson
Project Manager
Erin has always enjoyed planning things. In fact, she's had her whole life planned out since she was in the 8th grade. Throughout her school years, Erin always excelled at planning and problem solving. She especially enjoys the challenges that come with learning new things. Erin developed a passion for architecture at a very young age and had dreams of one day becoming an architect.
She attended Prairie View A & M University straight out of high school where she studied architecture. She also attended University of Texas at Dallas where she studied computer animation and still one day hopes to create an animated television series. Erin is an avid sneaker collector and hopes to one day design and produce her own sneaker/clothing brand. In her spare time, Erin enjoys brunch dates with friends/family, photography, and traveling.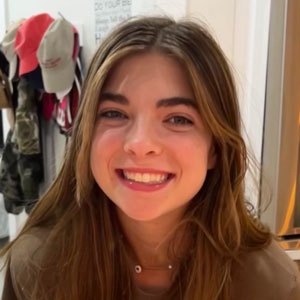 Ella Moore
Summer Intern
Our Summer intern Ella Moore has always had a love for design. When she was in fifth grade, she began to crochet and soon she had created her own business selling all her original creations. She loves experimenting with colors and patterns to make all her item's fun and unique. Ella has grown up around architecture and the building environment. Her interest started to form in middle school when she took several classes in design. As her understanding developed, she was able to give input on several houses that her family was designing. Seeing the outcome of the design further grew her excitement. Ella brings a new vibrancy and is helping with our social media and understanding of the newest technology.  Through this, she is learning by doing and gaining additional education and experience in the architectural field. Ella will be a Junior in the upcoming school year at Port Aransas High School. She is a member of the National Honors Society; she is on the Marlins Cheer team and Softball team. She has hopes of pursuing a degree in architecture when she goes to college.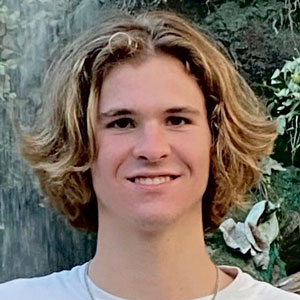 Hunter Stunz
Hunter Stunz
Our Summer Intern Hunter Stunz is our award-winning Architectural Rendering and Visual Effects go-to. He is a Junior at Port Aransas High school. He is a member of the National Honor Society and represents the Port Aransas HS Marlins on the basketball, tennis, and track teams. His goal is to go into the medical field and study minimally invasive ways to help people with the use of 3D visual and robotic surgery. Notably, Hunter recently won first place in the Texas Institute of Building Design's Artistic Presentation category at their 2022 Annual Convention.